RightBlogger Fall Updates: MyTone, Sharing, & New Tools
Andy Feliciotti
Friday, Nov 17, 2023
Today we're excited to share all the fantastic fall updates we have in store for you from RightBlogger. Whether you're a seasoned user or someone who's new to RightBlogger, these updates are designed to enhance your experience and make your blogging journey even more enjoyable.
Now let's dive into all of the recent changes on RightBlogger!
Free Uses for All Tools
If you don't have a paid subscription with RightBlogger, you can now test all our tools, except for the article writer, completely free. Simply head to any of our tool pages, click the sign-up button, and start exploring the possibilities.
MyTone Feature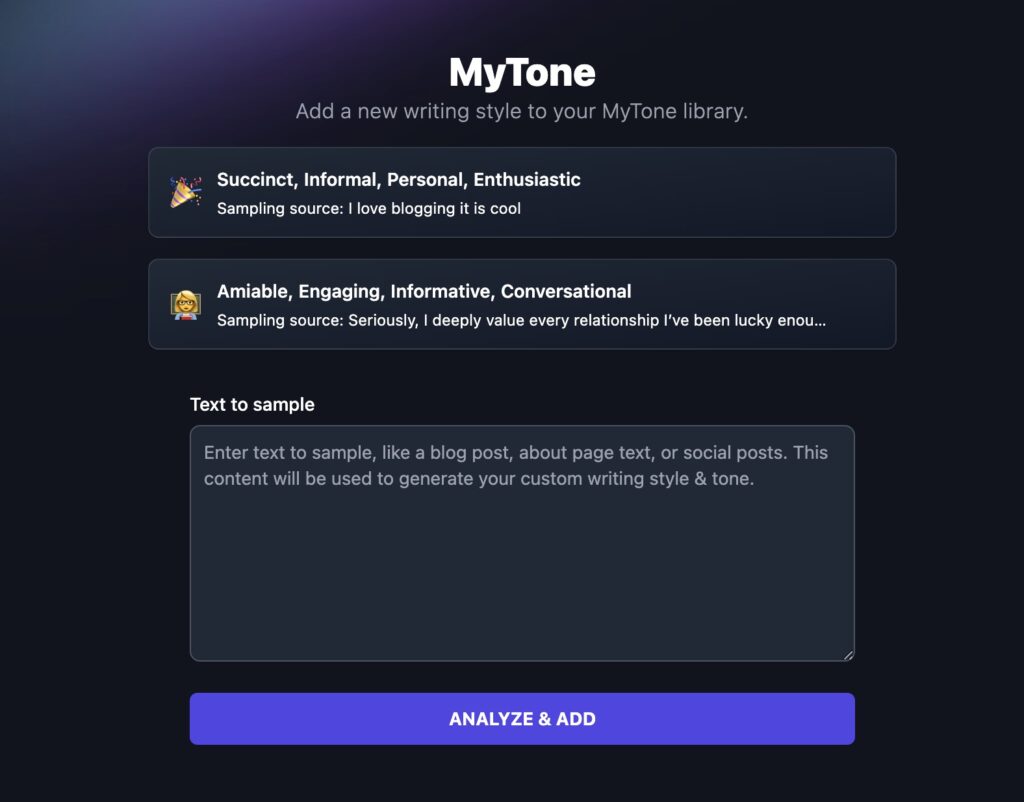 One of the most exciting updates is the introduction of MyTone. Now, you can upload your own custom style tone voice into RightBlogger, making it accessible in the drop-down menu for tone on every single tool. This means you'll get customized outputs based on your own voice. This is done in your account settings.
Enhanced Content Sharing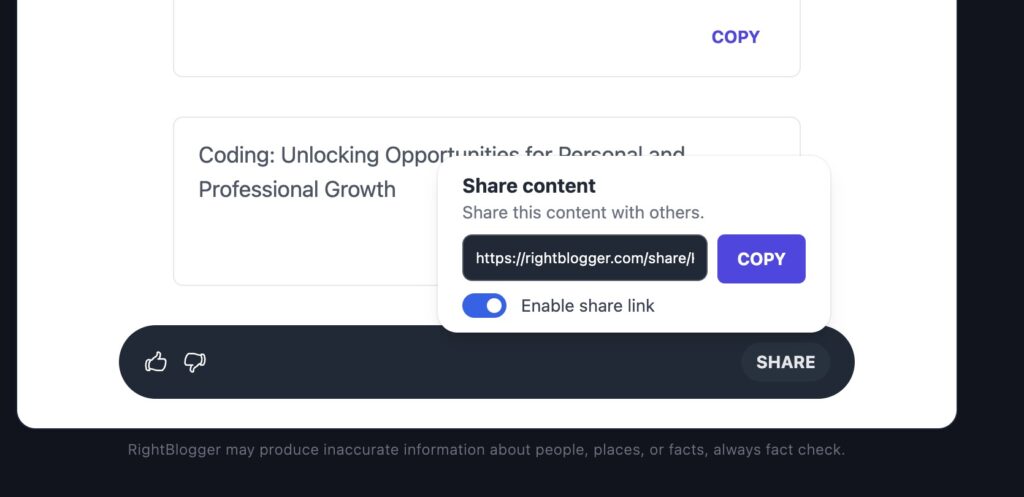 Sharing content with others has never been easier. Generate a piece of content on RightBlogger, and use the "share" button to generate a unique sharing link. Share your content with your team, editor, or friends.
Ability to Favorite Tools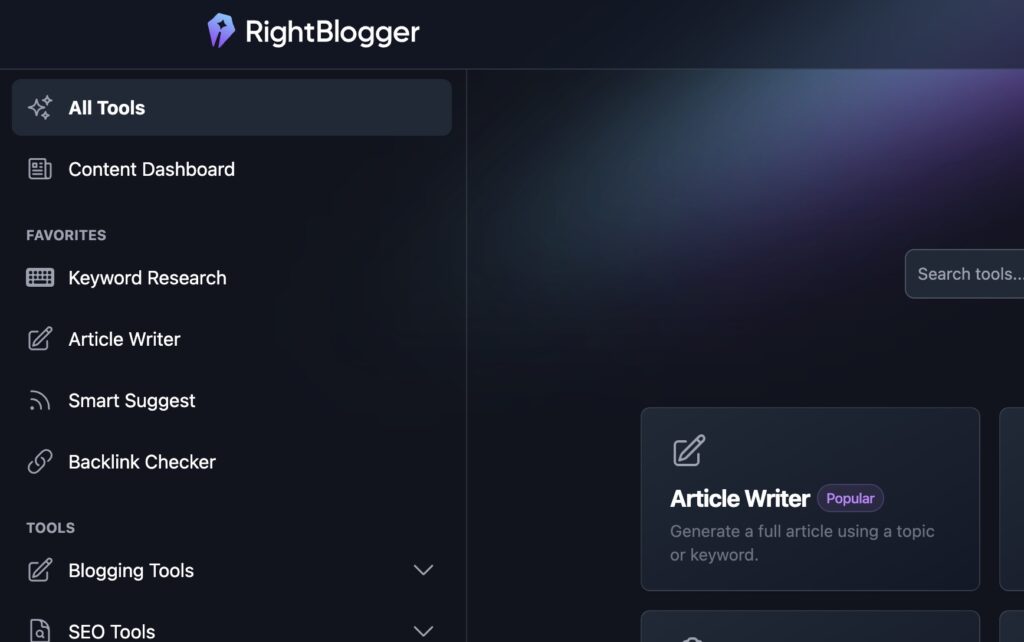 Now, you have the ability to favorite tools, which allows you to conveniently access them in the sidebar of your RightBlogger account.
Improved Article Tool
Additionally, numerous updates have been made to the article writer tool, including an additional instructions field applicable across every tool inside RightBlogger. This allows you to provide more specific instructions to the AI for generating the desired output.
New Tools!
We've added plenty of new tools inside RightBlogger, including the People Also Ask tool, merge tool, acronym generator, brand slogan generator, and tools tailored for freelancers such as a contract generator, proposal generator, social bio generator, webinar topic generator, LinkedIn headline generator, and even tools for generating listings to sell cars and real estate.
Your Feedback Matters
We are constantly building out our suite of tools and value your feedback. Let us know what tools you want to see inside RightBlogger, and we'll see if we can get them added in the future. You can contact us anytime at [email protected]
Smaller Bug Fixes and Changes
New: Created a new Brand Guidelines page, perfect for affiliate to grab out logo.
Improvement: New share bar at the bottom of outputs to easily copy, share, or download your content.
Improvement: Implemented a retry system for failed requests, this should greatly reduce the amount of times an article fails.
Improvement: Text boxes now dynamically scale their height to match the text entered.
Improvement: Option to use realtime data on the FAQ tool.
Improvement: Character counts now display on all fields making it easier to to know if your text is too long.
Improvement: Character counts increased on nearly all tools.
Improvement: Updates to the sign in page to make next steps more clear.
Improvement: Added badges to the tool page to indicate which tools are popular.
Improvement: Upgrades to the footer including showing our latest blog posts.
Improvement: Reworked the image option in the article writer, this should greatly improve the images to match your content.
Fix: Fixed an issue affecting password resets on accounts.
---
Conclusion
These are just a few highlights of RightBlogger's fall updates, but we've also made numerous smaller changes, updates, feature improvements, and bug fixes.
Thank you for choosing RightBlogger! Your support means the world to us. Please share any feedback you have about the tools, as we are committed to making RightBlogger the ultimate suite for all your blogging needs.
Written by Andy Feliciotti
RightBlogger Co-Founder