Free Downloads
TikTok Tips
Free TikTok Safe Zone Template (UI Overlay PNG)
Andy Feliciotti
Monday, Aug 7, 2023
There's literally nothing worse than uploading a video to TikTok and having all the important parts get cut off by UI elements. Things like captions or visual elements are unreadable in TikTok's interface. This is typically due to TikTok overlaying comments and other interface elements over your video.
This is where having a TikTok safe zone template comes in handy. RightBlogger has made this free to download TikTok UI overlay so you can easily see where to put elements while editing your videos for TikTok and Reels.
Be sure to also check out our TikTok idea generator tool (you can try it free ☺️)
Of course this overlay is helpful for other platforms as well like Instagram Reels and YouTube Shorts. TikTok has made this format of viewing so popular. A general rule of thumb is that if the video works in TikTok and it'll work on these other social platforms.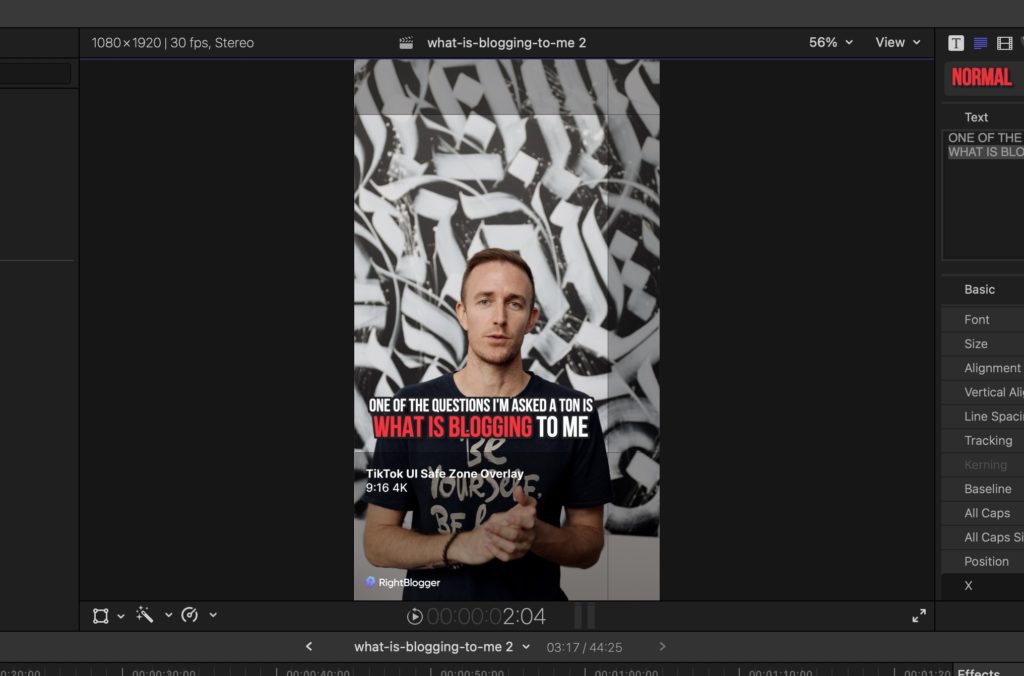 We made this template as a 4K resolution transparent PNG so you can easily add it to any video editing software. Simple place the template on top of your video to preview how the TikTok will obstruct your video content.
Creating videos for TikTok and Reels becomes a breeze with the help of RightBlogger's free TikTok UI overlay template, ensuring your content shines without important elements getting obscured by the interface.
How to Add TikTok Safe Zone to Final Cut Pro
If you use Final Cut Pro you can add a custom overlay image to your editing interface by clicking the "View" button. In this select "Choose Custom Overlay", here you can select the PNG overlay.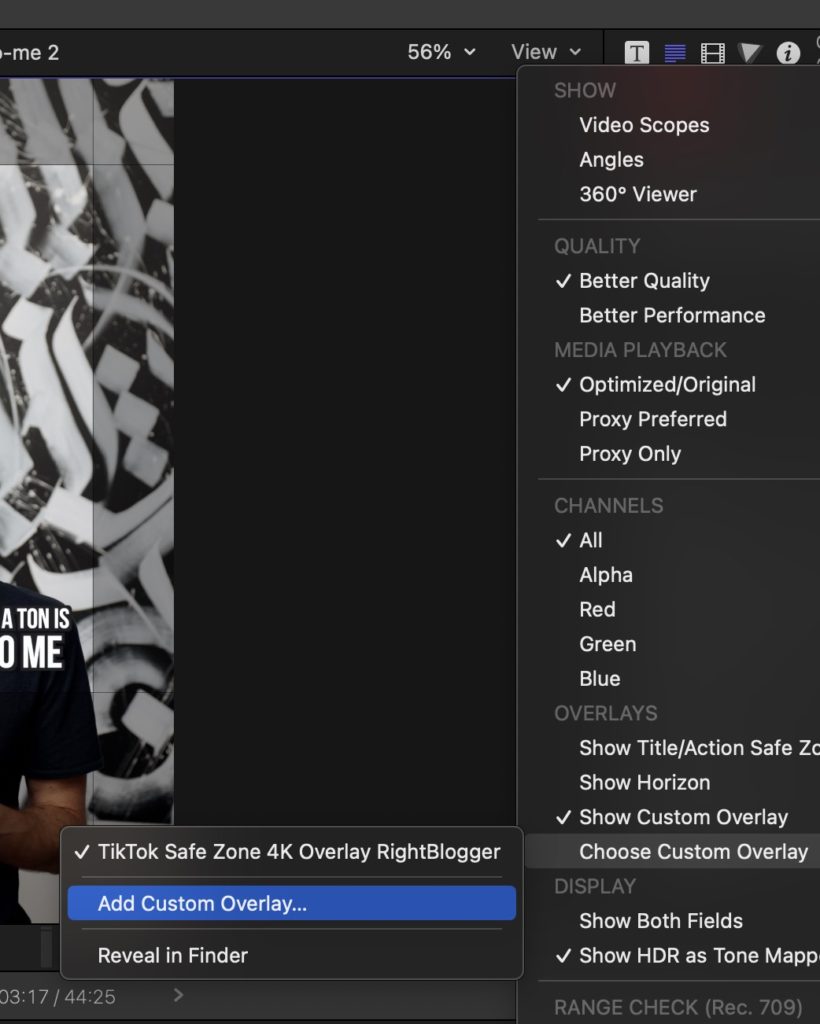 Adding the TikTok safe zone template this way is an easy way to always have it for video projects where it's needed. Final Cut Pro will also scale the overlay so it will work for 4K or 1080p vertical projects (and be sure to peep my picks for the best free Final Cut Pro plugins if that's your jam).
---
Conclusion
In conclusion, this TikTok Safe Zone Template is an essential tool for content creators on this popular social media platform. By providing a clear and user-friendly interface, this template ensures that your videos will always be perfectly framed, avoiding any important content being cut off.
Since it's just a PNG overlay you can easily adjust the safe zone for any video editing software or resolutions, resulting in visually appealing and professional-looking videos that stand out from the crowd.
Plus it works for YouTube Shorts and Meta Reels since their interfaces are fairly similar to TikTok.
Need ideas for your short form TikTok videos? You'll love RightBlogger's TikTok content idea generator.
Written by Andy Feliciotti
RightBlogger Co-Founder